Saturday, February 03, 2007
A few things I did while I was away...




Radical Lace and Subversive Knitting at the Museum of Arts and Design. Trust a nerd like me to hit up, not the MOMA or the Met, but the knitting show. This was followed by a yarn shopping spree at Downtown Yarns where I bought some lovely angora/merino stripey naturally hand-dyed yarn from Vermonter Jamie Harmon. Also, yet more sock yarn (Trekking XXL) for my ongoing sock-making fetish. Soon, every pair in my drawer will be hand-made.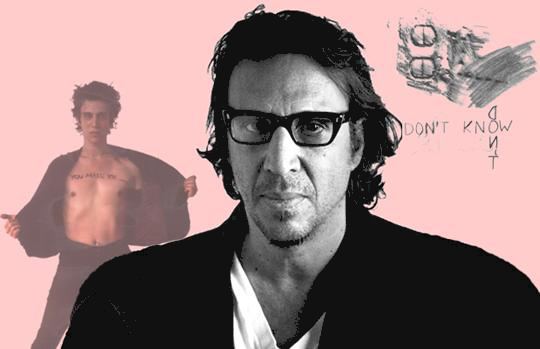 Richard Hell at St. Mark's Church. He has a particular voice thing, like he's just drank a glass of whole milk before reading. It's incredibly endearing, as is he. Eileen Myles was also great, made me homesick for days of Montreal and the post-workshop drinks with professors as equally ruffled and whip-smart.




Ah, Grey Gardens. Easily one of my favourite films, now a Broadway musical. When I'd heard years ago about the making of Sunset Boulevard The Musical, I was offended. Get your stinking paws off the dead monkey upstairs, I thought. In the case of Grey Gardens, I just had to see it. I just had to see how anyone could take a documentary and make it into a musical. It was genius, from the writing to the score to the acting to the set design. The wardrobes were bang-on perfect. The colour of paint used to mimic the aged wooden shingles was bang-on perfect. And the actors...well, even their voices were so there you could close your eyes and believe you were hearing the real thing.




The vegan french toast at Kate's Joint. I could see flying back just for this. And for the hamentaschen at Moishe's. And for the Dean & Deluca shrimp rolls. And for the chai lattes at Mud. And the free booze at any Chelsea gallery on a Saturday night. And...



Friday, February 02, 2007
Phew.

That could have been bad. That could have ended with me stepping into traffic, or human-puddling into my couch, a slow disintegration of a soul fading away. I was not in a good headspace. I was unwell. It was the result of a perfect storm of elements: the apocalyptic weather; the sudden loss of my little man Lecky; the pipe; the car; the men; the flu; the creep-back of grief over other deaths; the lack of food, sleep and work which would usually function as brain distraction. At one point, I noticed a crack in the seams in my house and felt like the whole thing was sliding sideways. I had a meltdown on the phone with my father about how my world was falling down. As a writer, I was disappointed in my easy choice of metaphor. Yes, my house was me, and the cracks were showing. And though Leonard Cohen will say that's how the light comes in, at that time all I could see was that things were never going to be the same again. I booked a flight to my favourite city, a place I knew would kick my ass back into shape, then spent every day before my departure roiling with thoughts of cancelling that flight. I barely moved off the couch. I sought professional help. I slept only because of a cough syrup elixir that contained codeine. Then friends scooped me onto the flight which I'd thankfully not had the energy to cancel. The little television screen facing me for five hours declared "by the time you land, the world will be a different place." I was counting on that to be true. And it was.

What's the new-age phrase? If you don't like the way things look, change the way you look at things. The cracks still exist, but those are just a condition of an item settling into place.



Monday, January 01, 2007
I never would have guessed I'd have spent both Christmas Eve (including carol service) and New Year's Eve with the young lad, but, you know, when life gives you lemons, make hot chocolate instead.



Friday, December 29, 2006
December felt a lot like this...




This last month has been a gut-punch, and truly, my guts are aching. Even just today, my friend/accupressurist came over to move some of that pain around, and it worked for the most part, but there's still plenty of bile stored up in the small spaces. Getting dumped was bad enough. Add to that the weird car, the burst water pipe (thanks to the mid-month freeze), Christmas, and then, topper of all toppers, losing little man Lecky. Here's a photo of him the day before things went sideways: a smiling champ to the end.




So yeah, bring on 2007. Nicki and I had this same conversation at the end of last year, after she'd lost her marriage and I'd lost my mother. Fuck. Enough's enough. Still, 2006 had a lot that was great. Big things like Robson Arms, small things like stitch'n'bitching with Jenny Hart. Buying a place, despite pipe infraction. Buying a car, despite ad infinitum. Discovering quinoa and the gym and my own abdomen. Which still really hurts. So, 2007, whaddya got? A feature that's due to go into production at the top of the year, an MOW that will hopefully see the light of camera, a trip to France with my pops. All in all, that sounds much better already, no?



Sunday, December 10, 2006
the best way to understand is that he was this perfect boyfriend and then one day we got up, we had breakfast, he went out into the the world, and zombies ate his brain.

that's the only thing that seems to make sense.

I'll get it again.



Thursday, December 07, 2006
This morning it was like I awoke from an amazing dream. You know the kind. Where your waking life is nowhere near as magical or sensical or clear, so you try to fall asleep right away to get it all back, but you can't.



Thursday, November 23, 2006
Intelligence...even the wrap party was good. Granted, it's never as much fun as when you've worked on the show, so me and my dapper one-man-department stuck to ourselves most of the night, putting down a number of G&Ts and jumbo shrimp. I met many cast & crew members named Dave, watched my one-man-department dance from afar, then explained to him later who has a crush on him based on body-language when introduced to me. I didn't meet Chris Haddock (there aren't enough drinks in the world for me to overcome that sort of professional shyness) but if I had, I would have congratulated him for negotiating a deal that puts his show on the air while still in production. Crazy. Who else gets that kind of service in Canadian broadcasting? Kudos, sir.